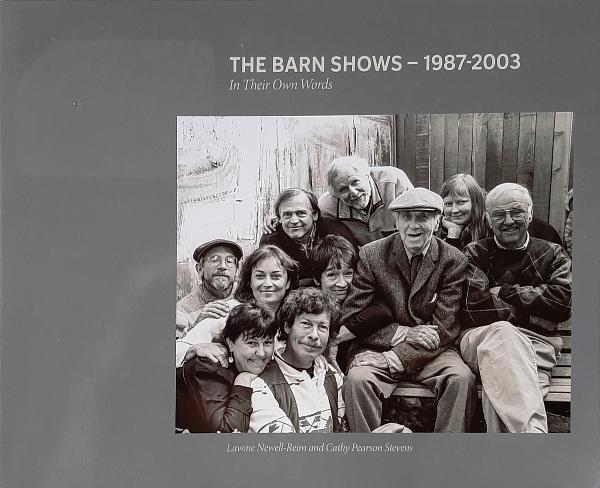 The Barn Shows
$41.17
In Their Own Words
"This book is a living time capsule; it captures a period and place to tell the stories of a community of artists in the Skagit Valley, Washington from 1986 to 2003.The goal of the Barn Shows book is to preserve and document the first show in La Conner, WA and the seventeen years of "Barn Shows" that followed. This book records the story of a farm community and artists working together in the name of fine art.
The core group of featured artists includes: Guy Anderson, Michael Clough, Patty Detzer, Paul Heald, Clayton James, Ed Kamuda, Anne Martin McCool, Lavone Newell (now Newell-Reim), Cathy Schoenberg, John Simon, Bill Slater, and Maggie Wilder. Additional participating artists included: Tony Angell, Max Benjamin, Joel Brock, Alfred Currier, Chris Elliot, Nick Fennel, Arnie Garborg, Paul Havas, Philip McCracken, Leo Osborne, Kevin Paul, Anne Schreivogl, Bob Stewart, Dedy Ward, Larry Heald, Pam Hom, Fay Jones, Robert (Bob) C. Jones, Shannon Kirby, Phillip Levine, Lorna Libert, Natalie Niblack, Ed Nordin, Terry Osborne, Paula Peterson, Tracy Powell, John Schaefer, Cathy Stevens, Barbara Silverman Summers, and Stephen Thornton"-
Price includes shipping to anywhere in the Continental U.S. Please send me a message for shipping costs outside the area.
Be the first to
post a comment
.